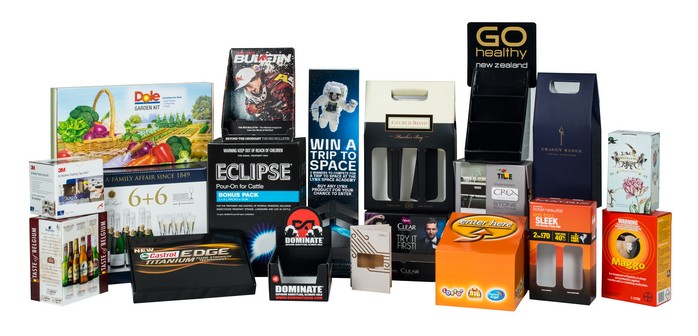 For that High End, Quality Finish to STAND OUT from the Crowd
Litho laminated packaging boxes or cartons have an outer printed sheet that's laminated to corrugated cardboard. We have one the largest printing press in NZ accompanied by diecutting, laminator and highly experienced staff.
We have a large showroom of ideas and concepts to share!
Yes! Bring your NPD, Marketing Team and Design teams to brainstorm ideas with us….. Our structural design team will build your dieline, create a mockup to test and ultimately help you create the best packaging solution with your customer, budget and product in mind.
---
Bold and Beautiful Packaging that stands out
Present your product with a litho quality finish
Resilient and Strong for demanding conditions
Ultimate unboxing experience for your customers
Product packaging has a huge impact on consumers' purchasing decisions at point of sale. Your products deserve the best.