Shop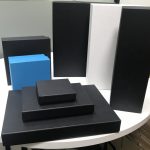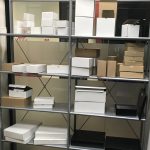 We are currently not open for visitors, all our stock boxes are on the website and we are happy to send samples of any boxes you are interested in. Please contact us for assistance.
We will be closing for our annual break on 23rd December and will back on board Monday 10th January 2022. No orders will be dispatched during that time. Last day to place orders is 21st December.
The Minimum Order Quantity for Stock boxes is x25, with the exception of some of our gift boxes which have minimum quantities stated on the website. The pricing shown is per box excluding GST and delivery. All box dimensions shown are measured internally; Length x Width x Height mm. Samples are available to ensure you get the correct size for your requirements, please contact us for details.
For custom made boxes our Minimum Order Quantity is x250 – x500 depending on the style of box and type of print you are wanting. There would also be set up and tooling costs involved. For quantities under x250 we generally find that stock boxes are a more cost-effective solution.
We have a great team of specialists, who will work alongside you to come up with your preferred design and to provide solutions best suited for your business and your product. Please visit our pages under the Custom Solutions heading.
Get in touch with us Today, Lets Talk Packaging!
Standard Lead Times for all online orders are as follows;
North Island – 1-3 working days
South Island – 3-5 working days
Showing 1–12 of 110 results